12 tags
12 tags
December Wrap-up!
Our December show was a blast. Thank you to everyone who came out to enjoy the show. This was the last show of 2012 and it was one hell of a finale. If you'd like to find out more on Beth Stelling, visit her site (http://sweetbeth.com/) and check out her album for sale on Rooftop Comedy: Matt Ingebretson hosts a monthly show at the Downtown Independent theater in Downtown Los Angeles...
Photos From Last Night! →
Photographer Rob Forsythe (http://www.photog-rob.com/) came to the show tonight and captured a lot of really great shots of us. Check it out if you'd like to relive the memory for a minute or if you didn't make it and want to see all the funniness you're missing out on! Thanks to everyone who came out and everyone involved with the show. We'll see you January 2nd for the...
9 tags
11 tags
Stop Everything!
It's the 10th inning! Triple play! Send in the special teams! I don't know hockey, maybe! SORRY. New Best Thing is tomorrow and the show is coming along swimmingly. One issue though. Turns out Sean O'Connor will not be joining us as he is an extremely busy man up in Hollywood. We are definitely bummed but you will be seeing him soon enough in the coming months! For now,...
22 tags
13 tags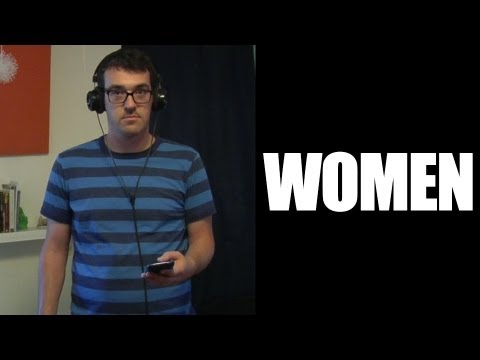 12 tags
15 tags
Watch
Remember this guy? You should. It's Andy Haynes! He headlined the last NBT and he was just on Conan. Boy can we pick'em! Check out his set and follow him on the olde Facebook. Also Twitter. Probably has other stuff too but start there. I don't want to overwhelm you.
Hampton Yount Named on List of Best New Comics! →
Hampton Yount, who you'll no doubt remember from our June show, was named one of the best new comics of 2012 by Esquire! Check out his album which I believe is still available free on his website. Also follow him on Facebook and twitter and in real life! He's funny.
also follow our friends newbestthing.tumblr.com →
Laura and Pat do a show now! Kudos from NBT to the El Dorado Comedy Show. Go to it.
19 tags
12 tags
26 tags
New Best Thing NEWS!
Gather 'round! Big news out of the ole New Best Thing headquarters. We have our regularly scheduled monthly show, first Wednesday of each month at Whistle Stop coming up right around the corner on June 6th. New Best Thing presents: NBT For Profit! This time around, Sam and Dan might have to make changes to the show when an unexpected guest drops in and offers them a chance to make millions...
Eliza! Eliza!: How to date online →
elizaeliza: I know, fellas - It's pretty tricky to figure out how to approach a lady. Even more so online. What do you say?! How much? When? WHY WONT SHE JUST COME OVER AND LOOK AT YOUR DOG AND PENIS?????? Well, as a lady, I have gotten more than a few emails from men online. Based on the emails I have…
7 tags
Watch
Our headliner this month was the very talented, very funny Zoltan Kaszas
7 tags
Watch
Unsatisfied with the rest of the shows presented, John Executive gives Sam and Dan one last chance to impress him.
7 tags
Watch
Also visiting us from Los Angeles this month was the wonderfully hilarious Barbara Gray
11 tags
Watch
NBT On TV: NYPD Blue: San Diego A man is dead and someone has to pay for it. But who? This officer intends to find out. Check out this scene from the most intense crime drama on TV, NYPD Blue: San Diego. Written and performed by Evan Jones and Nick Crosby
10 tags
Watch
NBT On TV: Finding The Lindbergh Baby Cryptozoology is a big field these days. We decided to jump on the bandwagon, but have a little bit of originality, with Finding The Lindbergh Baby. Nobody talks about the Lindbergh baby anymore and it's about time we found the little guy. Written and performed by Brennon Bullock Featuring Chase Brockett 
9 tags
Watch
NBT On TV: Gettin' Motivated With Dr. Terry Smiles Is Dr. Terry Smiles a real doctor? Who knows, and who cares. Sit back and learn as Terry helps you figure IT out. Written and Performed by Chris Curtis
7 tags
Watch
Our next comic visited us all the way from LA, the very funny Brandie Posey.
9 tags
Watch
Sam and Dan present their first round of show ideas to John Executive, including Couple of Buddies, and The News. Featuring Erik Westland singing the Couple of Buddies theme song.
9 tags
Watch
Our first comic this month, entertaining John Executive and our audience, was Austin Train.
9 tags
Watch
Holy smokes, new videos!  This month Sam and Dan were approached by a big time TV executive, John Executive. Assuming that as comedians they have plenty of material waiting to be produced, John presents them with the opportunity of a lifetime: their very own television network. But we all know what assuming does. It makes for a hilarious sketch show! Featuring Matt Cook as John Executive
4 tags
8 tags
Watch
In February's show Sam took a moment to grace the audience with a song. Meanwhile Dan shows them what really decided who got to be the center of attention.
9 tags
Watch
Once Upon A Time Machine! A Conclusion Sam and Dan find themselves at the beginning of time, where God gives them a little advice on how to lead a meaningful life.
6 tags
Watch
Hurling Sam and Dan even further into the past than they could imagine was the very funny Jesse Egan.
10 tags
Watch
Once Upon A Time Machine! A Signed Agreement Sam and Dan find themselves at a land negotiation between a pilgrim and Native American. Knowing their history, they try to intervene, but end up with an offer they can't refuse.
6 tags
Watch
How did Sam and Dan get out of that trouble with ol' JWB? Well Chase Brockett got up and did some stand up to power the time machine of course!
9 tags
Watch
Once Upon A Time Machine! A Rehearsal Sam and Dan meet one of history's most infamous stage actors and give him a few modern day acting tips.  Featuring Chris Curtis
7 tags
Watch
Next up to power the Fun Capacitor and propel Sam and Dan back in time was Kyle Ray.
9 tags
Watch
Once Upon A Time Machine! A Moon Landing Houston, we have time travelers. Sam and Dan discover the secret of the moon landing, featuring Nick Crosby and Brennon Bullock.
6 tags
Watch
Our first comedian on March's show was the very funny Pat Puccini
7 tags
Watch
Once Upon A Time Machine! An Introduction The theme for March's show was Once Upon A Time Machine! Sam and Dan are visited by Doc Brown and his trusty time machine powered by stand-up comedy. See what shenanigans they get up to as they travel back through time.